Knotty pine workshop at Grand River Cellars
Mark your calendars for a fun night out at Grand River Cellars on 10/26/23 at 6:00. We are painting 48" tall porch laser cut signs. Limited seats available. Cost varies and includes all supplies necessary to leave with a beautiful painted wooden project.  Food and beverages sold separate. You might want to bring a t-shirt or apron to paint in.  Please think about what colors you would like your project to be in advance.  You get to pick all your paint colors. There is no right or wrong.
Due to time constraints, you can only paint one item.  You can purchase multiple items as long as you are purchasing for other people.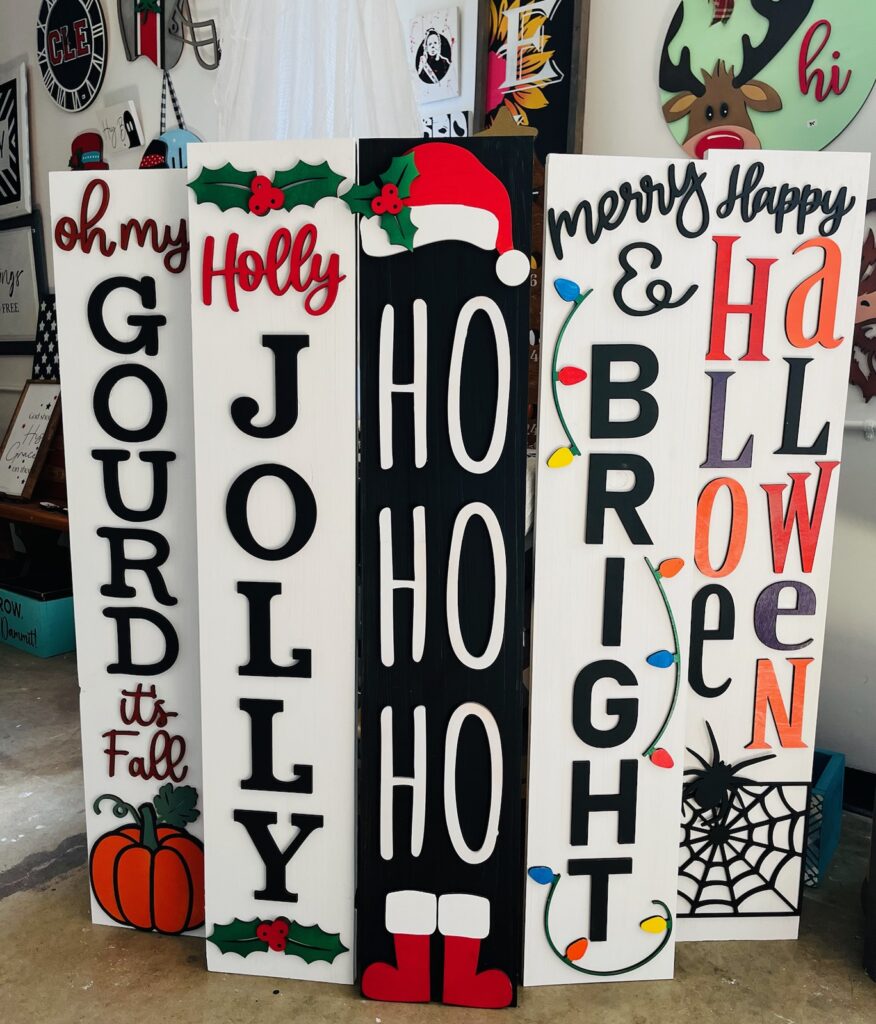 Please register in advance!  There are no refunds, everything is pre-cut and ready in advance. Go to the following link to register!
Knotty pine workshop at Grand River Cellars 10/26/23 at 6:00pm – Hudson Family Signs