Dinner & Thrill
Regal Vineyard's Haunted Winery, located just 7.8 miles from Grand River Cellars Winery and Restaurant, is truly haunted. This haunted house stands in Ashtabula County's oldest winery – established by the Cohodus family who immigrated from Lithuania in 1919.
However, Regal Vineyard's CAN'T SERVE WINE SO…
Join Grand River Cellars and Regal Vineyards for the annual Dinner and a Thrill Package! Stop at Grand River Cellars for dinner before visiting the Haunted Winery for an evening of chills and thrills. Your $32 package gives you $15 towards any appetizer/dinner AND admits you into the Haunted Winery & Corn Maze (a $40 value).
While at Grand River Cellars, be sure to sample the Fright White or the Blood Red – the official wines of the Haunted Winery – and read all about the history of the Cohodus Family.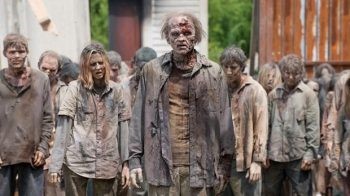 THIS IS A SELF DRIVING TOUR. You must make reservations by calling Grand River Cellars in addition to purchasing your tickets on Eventbrite. Tickets are available on Eventbrite: Dinner & Thrill Tickets, Fri, Oct 22, 2021 at 5:00 PM | Eventbrite
REMINDER: YOU MUST MAKE RESERVATIONS AT GRAND RIVER CELLARS FOR DINNER. PLEASE CALL 440-298-9838 TO RESERVE. PURCHASING YOUR TICKET ONLINE DOES NOT INCLUDE YOUR RESERVATION FOR DINNER.
What do I get for my $32?  Dinner & Thrill Package includes 1 sample of each the Blood Red and Fright White wines, $15 voucher toward your dinner bill at Grand River Cellars, and entrance to Haunted Winery & Corn Maze. (It's a $40 value for $32)
How do I pay for the Package? Go to Events Archive – Grand River Cellars Winery & Restaurant  and click on the date you want to go enjoy the package.  Follow the instructions to purchase your tickets via eventbrite.   This is a prepaid package and the only way to order your tickets.  Tickets are Non-Refundable.  You must print off a copy of your ticket and bring it with you.
When do I make my dinner reservations? You can make dinner reservations at any time at Grand River Cellars by calling 440-298-9838.  Mention that you are part of the dinner & thrill package when making the reservation.  Give yourself about 2 hours for dining time.  Just note, reservations do fill up very quickly and we may have only certain times available.  The Haunted Winery is open from 7pm – 11 pm.  You must arrive to Regal Vineyards before 10 pm.
What if I spend over $15? You will be responsible for the balance of your check after the $15 dinner voucher per person has been taken off the check. For example, if your dinner check comes to a total of $25, you will be responsible to pay for the remaining $10.  This does not include tax and Gratuity. There is 18% gratuity added to the check. One $15 voucher is only used PER PERSON at the table.  Example: If you bought 7 tickets and only 3 people come to dinner at Grand River Cellars, only 3 tickets will be used for the $15/per person off the total dinner check.   (You may use tickets at a later date but same rules apply.  Its value is $15 and only 1 coupon per person.  You have 30 days from the date on the ticket to use the voucher.)
What do I do when I get to Grand River Cellars?  Wait for the hostess to seat you for dinner.  Once you get seated, show your server your tickets. They then will begin with the 2 samples of wine.
Is Grand River Cellars at the same place as Regal Vineyards?  No, Grand River Cellars is about a 10 minute drive from Regal Vineyards.  Also, there is NO wine available at Regal Vineyards.  Please have a designated driver.